Counts by NAICS Industry Sectors
Businesses by NAICS
---
Download our Free, Super-Valuable, Market Analysis Profile Spreadsheet
Six-Digit NAICS Counts Profiled by Annual Sales, Employees on Site and Total Employees.
Custom Profiles Available upon Request!
Select a Sector for More Detailed Information

Code
Industry Title
US Business
Entities
11
Agriculture, Forestry, Fishing and Hunting
367,824
21
Mining
32,268
22
Utilities
48,626
23
Construction
1,514,282
31-33
Manufacturing
657,322
42
Wholesale Trade
697,201
44-45
Retail Trade
1,818,112
48-49
Transportation and Warehousing
656,665
51
Information
370,887
52
Finance and Insurance
772,239
53
Real Estate Rental and Leasing
894,079
54
Professional, Scientific, and Technical Services
2,412,470
55
Management of Companies and Enterprises
79,114
56
Administrative and Support and Waste Management and Remediation Services
1,654,782
61
Educational Services
428,331
62
Health Care and Social Assistance
1,698,635
71
Arts, Entertainment, and Recreation
380,467
72
Accommodation and Food Services
899,728
81
Other Services (except Public Administration)
1,923,739
92
Public Administration
259,259
Total US Business Entities
17,566,030
To Receive a Custom Count or List Quote, Call us at

973-625-5626

or fill out the Form Below.
---
Available Market Analysis Profiles include Six-Digit NAICS Counts Profiled by Annual Sales, Employees on Site or Total Employees. Custom Market Analysis Profiles are also Available upon Request.
---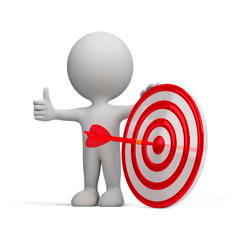 Utilizing the most comprehensive, updated information available, we can provide NAICS and SIC lists to meet just about any need. With complete profiles on over 19 million US companies and 80 million businesses worldwide, we can create comprehensive and current lists for your sales and marketing initiatives. Get 50 Free Sample Records When Sizing Up a Targeted List!
---