The Ultimate Lead Generation Program - Custom Built for Your Needs
Call 

(973) 625-5626

to Speak with a List Specialist Today

Reach your Target Market with the Ultimate Lead Generation Program. Use Accurate, Verified, NAICS Association Data Sources to Define Your Ideal Marketing Universe. Pick the Perfect Sample Size for Your Needs and Budget, and Enjoy the Best Business Data in the Industry as you Reach Your Sales Goals!
DESIGNED TO REACH YOUR TARGET MARKET:

• Work with a NAICS Association List Specialist to Identify Your Universe by Industry using NAICS/SIC Codes.
• Specify Company Size by Employees and/or Sales Range.
• Select your Target Geographic Area.
• Narrow further if desired by choosing only records including specific data fields (ie. only those with e-mail, URLs, phones).
TOP QUALITY SERVICE, PAIRED WITH TOP QUALITY DATA:

Our List Procurement Specialists help you Maximize your Investment. They will help you avoid common mistakes, and to Laser Focus your Marketing List for Optimal Results.

Invest your Marketing Efforts in Good Data. Our Database is constantly updated to remove Out of Business Records and Obsolete Contact Information.

TAILORED TO YOUR NEEDS AND BUDGET: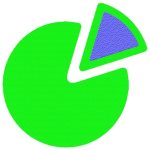 Once you have Identified Your Universe and Determined How Many Records are Available, Select the quantity of records you desire at a time.

For instance, if you find 50,000  Leads in your Universe, you might elect to purchase them 5 or 10 thousand at a time.
NEVER PAY FOR THE SAME SALES LEAD TWICE: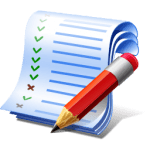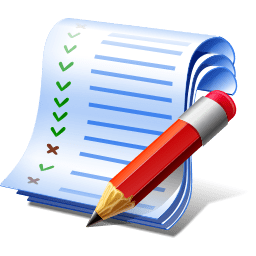 We create a Suppression File based on the records you've already purchased so you never purchase the same record twice.
You may also have your current customers included on the suppression file to prevent paying for any records you already own.
Call 

(973) 625-5626

to Speak with a List Specialist Today
Our Custom, Targeted Marketing Lists are:
• High-Quality  - We Deliver Accurate Business Data from the Best Sources in the Industry.
• Affordable - See our Competitive US and International Pricing Here.

• Trusted - We are the Go-To Resource for Government Agencies and Financial Institutions throughout the Country.
• Easy to Obtain - Buy Lists as you Need them, How you Need them. Don't waste valuable marketing dollars on costly "Use it or Lose it" packages. 
• Comprehensive -  With Complete Profiles on over 19 Million US Companies and 103 Million Businesses Worldwide, we can create Laser-Targeted Lists to fulfill your Sales and Marketing Objectives.
Call 

(973) 625-5626

to Speak with a List Specialist Today
Four Popular Marketing List Layouts Available:
STEP-DOWN PRICING AVAILABLE AT HIGHER QUANTITIES.

USA Domestic Pricing
$140 per Thousand
International Pricing
$210per Thousand

USA Domestic Pricing
$200 per Thousand
International Pricing
$300 per Thousand

USA Domestic Pricing
$300 per Thousand
International Pricing
$450 per Thousand
Avoid Purchasing Records You Already Own!
Utilize our Customer File Suppression Services to Eliminate Existing Customers from Targeted Marketing List Purchases.

How Does it Work?
1. Send us Your Customer Database.
2. A Suppression File is Created Based on each Business's Unique Identifiers.
3. A Targeted Marketing List is Generated to Target Your Ideal Market, Excluding Your Existing Customers

Bonus: You Can use Your Suppression File for all Future Orders as Well!

Call us at 973-625-5626 and we will be happy to assist you.
If you purchase Highly Targeted Lists that reflect your ideal market, there's more than a good chance that your current customers are already on that list. Why spend money for records you already own? Don't continue buying the same records again and again. Customer File Suppression Services are the best way to Keep Your Marketing Dollars Where They Belong: Getting you New Customers.
DATA APPENDS
Accurately update, cleanse, and append mission-critical data to your existing customer database. Dozens of Data Elements Available!
Learn More
COMPANY LOOKUP
Search over 19 million US Businesses to find NAICS Codes, SIC Codes, Company Size Information and More.View One Listing or Thousands.
E-MAIL LISTS

Don't Waste Money on Dead, Unverified E-Mail Addresses. NAICS Association Offers Only the Most Trusted and Reliable Opt-In Business Contact Email Addresses Available.