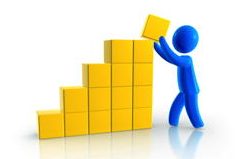 The NAICS Association Offers the Most Comprehensive Data Solutions Available with Unmatched Accuracy.
Keep Your Customer Files Accurate!
NAICS & SIC Codes are required for various levels of state and federal compliance for businesses. Depending on your industry, having accurate NAICS and/or SIC Codes on your Customer Database can prevent unwanted federal repercussions.
Identify Your Key Markets!
NAICS & SIC Codes are one of the most popular selectors of Targeted Marketing Lists, nationwide. Adding NAICS & SIC Codes and Descriptions to your current customer database can provide you with mission-critical insight into the true identity of your best potential new customers.
Unmatched Accuracy! 85-99% of All Files are Successfully Appended at a High Confidence Level. Only Strong Matches are Returned!
Quickly and Confidently Comply with Customer Data Regulation Requirements including Patriot Act, & BSA/USAPA Risk Assessment Guidelines.
28-48 hour Turnaround! (Don't compromise your data deadlines).
Small investment – Big Results! For Just Pennies more, have the NAICS Association Append any of our Standard Marketing Records or any of over three Dozen Single Data Elements to your Database.
One-time Database Append
We can quickly and efficiently append vital data elements for your compliance or marketing initiatives. The simplest append includes adding NAICS and/or SIC codes & Descriptions to your existing database or choose from dozens of additional Single Data Elements.
OR for just pennies more NAICS Association can append a Standard Record Layout to your Existing Customer Database.
Fee Example – NAICS Append to 10,000 Record Database

Setup
Fee
$1,000

Matching
Fee
$1,000

Append NAICS Codes
And Descriptions
$850**

Total
Cost
$2,850
NAICS Append – Fee Example Based on 10,000 Records

Setup Fee:

(This Fee Decreases with Smaller Orders.)



$1,000
Match Fee:

($100 per Thousand.)

$1,000
Append NAICS Codes & Descriptions:

(Assuming an 85% Match Rate.)

$850
Total:
$2,850
Note: Fee Example is Based on 10,000 Records. For an Exact Price Quote Complete the Form.
Click to View an Example of an Appended File
Complete Form Below to Receive a Quote or Call

(973) 625-5626.
B2B MARKETING LISTS
With complete profiles on over 19 million US companies and 80 million businesses worldwide, we can create targeted business lists for your sales and marketing initiatives. Get 50 Free Sample Records
NAICS & SIC MANUALS
Get the newest NAICS & SIC Code Manuals in both Hardbound and Electronic Formats – Codes Valid Through 2017!
Your NAICS Resource Authority
COMPANY LOOKUP

Search Businesses by Phone or Address and discover Critical Listing Information Including NAICS/SIC Codes and DUNS Numbers. Search Over 19 Million US Businesses