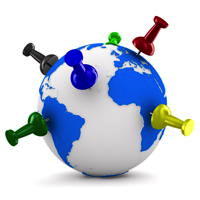 Search 19+ Million US Businesses to find NAICS/SIC Codes, DUNS, Company Size Information and More. Click Here to Perform Single Company Lookups. Step-down Pricing Available with a Subscription.
Available Now! A Cloud Solution for Accessing NAICS Association Data in Real-Time. Click here to learn more about the Newest Data Maintenance Solution from NAICS.
Subscribe to our Automated Data Append Service. Files Scanned and Appended Every 5 Minutes. The Global Batch Tool includes International Business Data! Click here to learn more.
Data Appends can be performed on a Weekly, Monthly or Quarterly basis, or Custom Schedule. Append Single Data Elements to your Customer Database or any of our Standard Record Layouts.  View a Sample Data Append

DATA APPENDS
Accurately Update, Cleanse and Append Mission-Critical Data to your Existing Business Databases. Dozens of Valuable Firmographic Data Elements Available!
COMPANY LOOKUP

Need Immediate Information on a Single Company?  Search over 19 million US Businesses to find NAICS Codes, SIC Codes, DUNS Numbers, Company Size Info and More. View One Listing or Purchase a Subscription for Multiple Lookups.
E-MAIL LISTS

Don't Waste Money on Dead, Unverified E-Mail Addresses. NAICS Association Offers Only the Most Trusted and Reliable Opt-In Business Contact E-Mail Addresses Available.
Save
Save