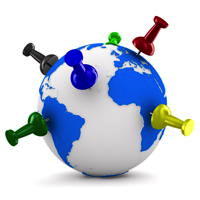 Search 19+ Million US Businesses to find NAICS/SIC Codes, DUNS, Company Size Information and More. Click Here to Perform Single Company Lookups. Step-down Pricing Available with a Subscription.
Available Now! A Cloud Solution for Accessing NAICS Association Data in Real-Time. Click here to learn more about the Newest Data Maintenance Solution from NAICS.
Subscribe to our Automated Data Append Service. Files Scanned and Appended Every 5 Minutes. The Global Batch Tool includes International Business Data! Click here to learn more.
Data Appends can be performed on a Weekly, Monthly or Quarterly basis, or Custom Schedule. Append Single Data Elements to your Customer Database or any of our Standard Record Layouts.  View a Sample Data Append

B2B MARKETING LISTS
With complete profiles on over 19 million US companies and 80 million businesses worldwide, we can create targeted business lists for your sales and marketing initiatives.
Get 50 Free Sample Records
COMPANY LOOKUP

Search Businesses by Phone or Address and discover Critical Listing Information Including NAICS/SIC Codes and DUNS Numbers. Search Over 19 Million US Businesses
EMAIL LISTS & APPENDS
Don't Waste Money on Dead, Unverified Email Addresses. NAICS Association Offers Only the Most Trusted and Reliable Opt-In Business Contact Email Addresses Available.