Counts by Country - (Headquarter Locations Only)
Businesses by Country
Counts by Country - (Headquarter Locations Only)
| Country Name | Number of Businesses | | Country Name | Number of Businesses | | Country Name | Number of Businesses |
| --- | --- | --- | --- | --- | --- | --- | --- |
| Afghanistan | 654 | | Georgia | 2,714 | | Norfolk Island | 2 |
| Albania | 1,117 | | Germany | 4,691,933 | | Northern Ireland | 68,461 |
| Algeria | 165,423 | | Ghana | 1,579 | | Northern Mariana Is | 376 |
| Andorra | 2,193 | | Gibraltar | 160 | | Norway | 940,181 |
| Angola | 757 | | Greece | 77,957 | | Oman | 1,325 |
| Anguilla | 189 | | Greenland | 7,015 | | Pakistan | 5,224 |
| Antigua & Barbuda | 361 | | Grenada | 231 | | Panama | 9,679 |
| Argentina | 1,968,075 | | Guadeloupe | 48,885 | | Papua New Guinea | 537 |
| Armenia | 1,627 | | Guam | 1,329 | | Paraguay | 3,033 |
| Aruba | 750 | | Guatemala | 9,401 | | Peru | 1,024,798 |
| Australia | 3,283,100 | | Guinea | 185 | | Philippines | 149,614 |
| Austria | 712,564 | | Guinea-bissau | 35 | | Poland | 4,302,030 |
| Azerbaijan | 1,504 | | Guyana | 519 | | Portugal | 730,838 |
| Bahamas | 1,517 | | Haiti | 1,942 | | Qatar | 2,191 |
| Bahrain | 1,077 | | Honduras | 3,724 | | Reunion | 43,988 |
| Bangladesh | 4,786 | | Hong Kong | 306,919 | | Romania | 986,582 |
| Barbados | 1,407 | | Hungary | 1,221,442 | | Russian Federation | 2,522,528 |
| Belarus | 162,057 | | Iceland | 8,294 | | Rwanda | 414 |
| Belgium | 1,886,267 | | India | 12,646,699 | | San Marino | 763 |
| Belize | 1,216 | | Indonesia | 23,264 | | Sao Tome & Principe | 7 |
| Benin | 289 | | Iran | 749 | | Saudi Arabia | 8,873 |
| Bermuda | 2,011 | | Iraq | 1,301 | | Scotland | 219,333 |
| Bhutan | 85 | | Ireland | 252,120 | | Senegal | 635 |
| Bolivia | 3,176 | | Israel | 224,197 | | Serbia | 521,784 |
| Bonaire St Eust Saba | 86 | | Italy | 6,306,684 | | Seychelles | 217 |
| Bosnia-herzegovina | 172,272 | | Ivory Coast | 1,025 | | Sierra Leone | 138 |
| Botswana | 12,130 | | Jamaica | 39,946 | | Singapore | 461,264 |
| Brazil | 21,317,761 | | Japan | 5,170,415 | | Slovakia | 325,108 |
| Brunei | 182 | | Jordan | 1,585 | | Slovenia | 231,198 |
| Bulgaria | 465,981 | | Kazakhstan | 906,112 | | Solomon Islands | 58 |
| Burkina Faso | 300 | | Kenya | 2,730 | | Somalia | 159 |
| Burundi | 78 | | Kiribati | 13 | | South Africa | 1,006,682 |
| Cambodia | 1,124 | | Korea Rep Of | 2,565,465 | | South Sudan | 302 |
| Cameroon | 738 | | Kosovo | 978 | | Spain | 3,348,492 |
| Canada | 2,346,651 | | Kuwait | 1,519 | | Sri Lanka | 2,088 |
| Cape Verde | 107 | | Kyrgyzstan | 126,134 | | St Helena | 4 |
| Cayman Islands | 6,244 | | Laos | 10 | | St Kitts-nevis | 256 |
| Central African Rep | 21 | | Latvia | 174,773 | | St Lucia | 425 |
| Chad | 65 | | Lebanon | 1,423 | | St Maarten | 313 |
| Chile | 768,137 | | Lesotho | 547 | | St Vincent | 328 |
| China | 59,983,588 | | Liberia | 228 | | Sudan | 232 |
| Colombia | 2,164,960 | | Libya | 314 | | Suriname | 505 |
| Comoros | 25 | | Liechtenstein | 11,531 | | Sweden | 1,304,397 |
| Congo | 179 | | Lithuania | 62,809 | | Switzerland | 767,604 |
| Congo Democratic Rep | 536 | | Luxembourg | 125,465 | | Syria | 207 |
| Cook Islands | 28 | | Macao | 1,322 | | Taiwan | 1,527,847 |
| Costa Rica | 25,683 | | Madagascar | 322 | | Tajikistan | 453 |
| Croatia | 314,087 | | Malawi | 380 | | Tanzania | 1,291 |
| Curacao | 4,022 | | Malaysia | 573,536 | | Thailand | 822,374 |
| Cyprus | 7,389 | | Maldives | 220 | | Togo | 229 |
| Czech Republic | 527,312 | | Mali | 278 | | Tonga | 44 |
| Denmark | 403,836 | | Malta | 1,812 | | Trinidad & Tobago | 2,872 |
| Djibouti | 72 | | Martinique | 35,473 | | Tunisia | 168,959 |
| Dominica | 215 | | Mauritania | 121 | | Turkey | 126,162 |
| Dominican Republic | 124,268 | | Mauritius | 1,523 | | Turkish Rep N Cyprus | 408 |
| Ecuador | 89,938 | | Mexico | 188,162 | | Turkmenistan | 246 |
| Egypt | 7,347 | | Micronesia Fed St | 77 | | Turks & Caicos Is | 119 |
| El Salvador | 3,527 | | Moldova | 103,032 | | Tuvalu | 3 |
| England | 2,987,519 | | Monaco | 161 | | Uganda | 1,625 |
| Equatorial Guinea | 47 | | Montenegro | 34,962 | | Ukraine | 1,438,534 |
| Eritrea | 9 | | Montserrat | 40 | | United Arab Emirates | 160,438 |
| Estonia | 136,647 | | Morocco | 644,727 | | Uruguay | 6,398 |
| Ethiopia | 638 | | Mozambique | 771 | | Usa | 17,696,442 |
| Falkland Islands | 20 | | Myanmar | 116 | | Uzbekistan | 253,293 |
| Faroe Islands | 1,000 | | Namibia | 13,476 | | Vanuatu | 87 |
| Fiji | 293 | | Nauru | 3 | | Venezuela | 18,672 |
| Finland | 612,606 | | Nepal | 711 | | Vietnam | 1,027,332 |
| France | 3,634,316 | | Netherlands | 1,204,576 | | Virgin Islands Uk | 16,624 |
| French Guiana | 13,753 | | New Zealand | 422,481 | | Wake Island | 2 |
| French Polynesia | 360 | | Nicaragua | 1,847 | | Wales | 128,404 |
| Gabon | 187 | | Niger | 188 | | Yemen | 255 |
| Gambia | 98 | | Nigeria | 10,580 | | Zambia | 705 |
| | 0 | | | 0 | | Zimbabwe | 613 |
To Receive a Custom Count or List Quote, Call us at

973-625-5626

or fill out the Form Below.
---
Available Market Analysis Profiles include Six-Digit NAICS Counts Profiled by Annual Sales, Employees on Site or Total Employees. Custom Market Analysis Profiles are also Available upon Request.
---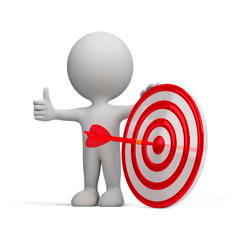 Utilizing the most comprehensive, updated information available, we can provide NAICS and SIC lists to meet just about any need. With complete profiles on over 19 million US companies and 80 million businesses worldwide, we can create comprehensive and current lists for your sales and marketing initiatives. Get 50 Free Sample Records When Sizing Up a Targeted List!
---